Maine DEP Concerned By State Board's Overturning of Department Wind Power Project Denial
March 21, 2013
CONTACT:
Contact: Samantha Warren, Maine DEP Director of Communications, (207) 287-5842
-Maine's leading environmental agency had rejected the 14-turbine wind farm atop Passadumkeag Ridge because of its unreasonable visual impact but a state appeals board overturned that today-
AUGUSTA – Officials with the Maine Department of Environmental Protection say a decision today by a state board to overturn its denial of a proposed wind farm on Passadumkeag Mountain threatens the state's scenic character.
Maine's Board of Environmental Protection voted 5-1 today to reverse DEP's permit denial of a proposed 14-turbine, 42-megawatt wind farm atop Passadumkeag Ridge in Grand Falls Township. The board's decision authorizes Texas-based Quantum Utility Generation to move forward with the development of the wind farm once DEP writes the permit as ordered to do by the citizen board.
The state's leading environmental agency had rejected the application in November because the array of 459-foot-tall turbines would critically compromise views from Saponac Pond, considered a scenic resource of state and national significance. Analysis concluded the turbines would be visible from 97 percent of the pond, creating an adverse effect on the pond's character and existing uses dependent upon it, such as fishing, canoeing and kayaking.
The decision was the first denial of a grid-scale wind project by the DEP and came after six months of review. It was celebrated by the region's residents and visitors who recreate or make a living by guiding within view of the 1,470-foot Passadumkeag Mountain.
In its appeal of the department's decision, developer Quantum and landowner Penobscot Forest LLC contended the value DEP placed on scenic character was "arbitrary" and because there were already small camps and a history timber harvesting operations on the mountain, it was already developed.
"My predecessor picked wind as the energy favorite, and that came at a high price for Maine people and our state's natural resources and outdoor heritage," said Governor Paul R. LePage. "While the initial—and largely taxpayer funded—investment in wind-power projects may be attractive to some, one-of-a-kind views like the ones from Saponac Pond have great value, and are long-term drivers of Maine's tourism and natural resource-based economy. I applaud DEP for subjecting wind-power projects to the same robust review as other industrial development in our state. I am deeply disappointed in the Board of Environmental Protection's decision. To say camps and logging operations have the same visual impact as 459-foot-high turbines flies in the face of common sense, and it is an insult to Maine's centuries-old sustainable forestry community."
DEP Commissioner Patricia W. Aho said her agency reviews each wind-power application thoroughly, making its permitting decisions within the context of the state's environmental standards.
The Passadumkeag project was the first reviewed under a new internal process established by Commissioner Aho that requires two public meetings instead of one on all grid-scale wind projects to ensure transparency. Dozens spoke out passionately at those meetings and sent written comments to the department expressing serious concerns about how the project would dramatically degrade the region's character.
"We not only heard those citizen concerns loud and clear, but when we looked at the photo simulation of this project, we could see them," said Commissioner Aho. "Our agency is entrusted to review each site on its individual merits within the parameters of the State's standards. Sometimes we need to say no, and the board's vote today calls into question whether we can truly do that when it comes to mountaintop wind development. I stand fully behind our licensing staff's decision that this was the wrong project for this special place."
Every decision made by DEP on whether to permit grid-scale wind power has been appealed. Today's vote marks the first time the Board of Environmental Protection has not upheld a department decision.
There are three other proposed wind developments now under review by DEP, including FirstWind's 18-turbine Hancock Wind and 16-turbine Bowers Wind and Patriot Renewable's eight-turbine Canton Mountain project.
http://www.maine.gov/dep/news/news.html?id=516061
Contact information for BEP:
http://www.maine.gov/dep/bep/contact.html
BEP Member Biographies
Robert A. Foley, Wells, Chair -- 1 st Term
Mr. Foley, a 35-year veteran of the insurance industry, is currently employed as an agent and partner at Cole Harrison Agency in Kennebunk. A native of Kittery, Mr. Foley has been a resident of Wells since 1977, where he has been actively involved in town government. He served on the Wells Board of Selectmen from 1992-2003, and again from 2009 to the present, including seven years as Chairman. He has also served on the Town of Wells Charter Commission, the Comprehensive Planning Committee, the Harbor Advisory Committee and as the town's representative on the Wells Reserve Management Authority at the Wells National Estuary Research Reserve. Mr. Foley has a strong interest in coastal issues and is the founder of Save Our Shores-Maine and the Maine Coastal Coalition. Mr. Foley served on the State of Maine Beaches Committee from 2006-2008. He also serves as a Trustee to York Hospital. Mr. Foley holds a Bachelor's degree in Political Science and Public Policy from the University of Southern Maine. He was appointed to the Board by Governor Paul R. LePage in 2011. Governor LePage appointed Mr. Foley Board Chair in 2012.
Alvin K. Ahlers, North Yarmouth –- 1 st Term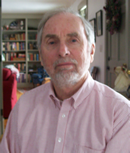 Mr. Ahlers is a retired Registered Professional Engineer, with a Bachelor of Science degree in Chemical Engineering from the University of Maine. He served as Environmental Manager for Fairchild Semiconductor Corporation in South Portland from 1993 to 2004 where he was responsible for managing environmental compliance for the facility and was an active member of Maine DEP's Environmental Leadership program for Fairchild. Prior to joining Fairchild, Mr. Ahlers was employed by ABB Environmental Services (formerly E.C. Jordan Co) of Portland where, among other things, he managed the investigation and remediation of contaminated properties, developed programs for the management of underground storage tanks, and performed process design engineering for a variety of clients. Since retiring he has been active in town government, currently serving on the Town of North Yarmouth Budget Committee and on the town's Economic and Sustainability Committee. He was appointed to the Board by Governor Paul R. LePage in 2011.
Tom Eastler, Farmington -– 1 st Term
Dr. Eastler is a Professor of Environmental Geology at the University of Maine Farmington. He obtained his undergraduate degree from Brown University and his masters and doctorate degrees in Geology from Columbia University. His research interests include terrain analysis, remote sensing, and fuel and non-fuel mineral resource depletion. Dr. Eastler has devoted much of his professional career to teaching and has mentored many aspiring geologists. His teaching interests include: environmental geology, earth history, stratigraphy/sedimentation, structural geology, geographic information systems and remote sensing of terrain. In addition to his teaching responsibilities, Dr. Eastler has served as a consultant to a number of entities including Lawrence Livermore Laboratories in California and Raytheon UTD in Virginia. He is a Fellow of the American Association for the Advancement of Science and the Geological Society of America (GSA), and is a recipient of the GSA's E.B. Burwell, Jr. Award in Recognition of Distinguished Contribution to Engineering Geology. Dr. Eastler is a retired Colonel U. S. Air Force Reserves with 30 years of service. Prior gubernatorial appointments include service on the Maine Low-Level Radioactive Waste Authority as a member (1987-1998) and Chairman (1995-1998). Dr. Eastler also serves as Chairman of the Sandy River Watershed Association and is a former member of the Farmington Conservation Committee and a present member of the Farmington Planning Board. In addition to numerous publications on geologic topics, Dr. Eastler is the author of two books on Racewalking. Dr. Eastler is married with three adult children and resides on his farm in Farmington. He was appointed to the Board by Governor Paul R. LePage in 2012.
Elizabeth E. Ehrenfeld, Falmouth -- 2nd Term
Dr. Ehrenfeld holds a doctorate in Microbiology and Immunology from the University of Michigan and an undergraduate degree in Biological Sciences from Cornell University. Dr. Ehrenfeld lived in Switzerland for five years doing post-doctoral work in bacterial genetics at the University of Geneva Medical School and the Nestle corporate research center. In 1992, she moved to Maine to work for IDEXX Laboratories where she developed diagnostic tests for the food industry. She has written numerous scientific papers, and has several patents on detection of bacteria in drinking water and food. She is currently an adjunct professor in the Science Department at Southern Maine Community College where she teaches courses in Microbiology, Genetics and Biotechnology. She is a founding member of Mainely Women in Science, and currently serves on the board of the Biotech Association of Maine. Outside of the scientific world, Ms. Ehrenfeld is a Registered Maine Guide who enjoys many outdoor pursuits, including sea kayaking, cross-country skiing and hiking. She has led trips and taught classes for a number of organizations in Maine, including LL Bean, Maine Audubon and the WoodenBoat School. Dr. Ehrenfeld is a past President of the Board of Trustees of Portland Trails, and currently serves on the Board of the Appalachian Mountain Club. She was re-appointed to the Board by former Governor John Baldacci in 2009.
M. Wing Goodale, Falmouth -- 2nd Term
Mr. Goodale is a research biologist and seabird program director at BioDiversity Research Institute, a Maine-based nonprofit ecological research group. He carries out diverse fieldwork, from conducting bird surveys to testing seabird eggs for mercury to capturing and collecting blood from bald eagles. When not in the field, Mr. Goodale prepares scientific papers, conducts GIS analysis, manages Biodiversity's Web site, and oversees live eagle and loon Web cameras. Outside of work, he is a member of the Falmouth Shellfish Committee and membership chair of the Waterbirds Society. Prior to BioDiversity, Mr. Goodale studied wildlife in many regions of the continental U.S., worked with endangered species in Hawaii, assessed a macaw reintroduction project in Costa Rica and assisted in an expedition to the lowland rainforest in Brazil. For his work he has been recognized as a National Fellow of the Explorers Club. Goodale has a bachelor's degree in biology from Colorado College and master's degree in conservation biology from College of the Atlantic. He was re-appointed to the Board by former Governor John Baldacci in 2009.
Richard Gould, Greenville -- 2nd Term
Mr. Gould is a retired high school teacher and former State Legislator with a long history of service to his community and the state. During his 22-year career as a high school teacher, Mr. Gould taught government and history in the Greenville school system, and served as the vocational education director for the towns of Greenville and Jackman. Mr. Gould was elected to the Maine House of Representatives, serving five terms from 1986 to 1996. During his tenure in the Legislature, Mr. Gould was a member of the Joint Standing Committee on Energy and Natural Resources, including a term as co-chair of the Committee. After leaving the State House, Mr. Gould was employed by Great Northern Paper as the company's legislative liaison, working with natural resource issues, policies and legislation. At the local level, Mr. Gould has been a Selectman for the Town of Greenville for over twenty years, including twelve years as Chair. He currently serves as Greenville 's Code Enforcement Officer and is in his second term on the Greenville School Committee. Mr. Gould has also worked as a wood harvester and managed a family farm. He and his wife reside in Greenville where they enjoy gardening and spending time with their grandchildren. Mr. Gould was re-appointed to the Board by former Governor John Baldacci in 2010.
Susan Lessard, Hampden -- 2nd Term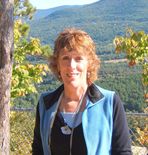 Ms. Lessard is the Town Manager for the Town of Hampden and has more than 28 years of experience in local government in Maine. She has extensive experience in solid waste management issues, municipal financial management and community development. She is past president of the Maine Municipal Association, and has served on the Municipal Review Committee and the Maine Rural Development Council. Ms. Lessard previously served as Town Manager for the communities of Vinalhaven, Fayette and Livermore Falls. She has received a number of awards including the Governor's Environmental Excellence Award (2002) for development of a collaborative process for municipal review of major landfill expansion projects in Hampden, and the Maine Engineering Excellence Award (1998) and Maine Town and City Manager's Association Leadership Award (1999) for the development of an innovative alternative landfill capping plan for the town of Vinalhaven. Ms. Lessard also served on the Maine Lighthouse Selection Committee, receiving a U.S. Coast Guard Public Service Commendation (1996) for her work on a program to transfer ownership of thirty-five Maine lighthouses from the federal government to municipalities and non-profit organizations across the state. Ms. Lessard's service to Maine communities also includes her work at Maine Tomorrow where she was involved in community planning and transportation projects. She is currently a member of the Hampden Congregational Church, Maine Town & City Manager's Association and the Bangor Region Chamber of Commerce. Her educational background is in public administration and engineering. Ms. Lessard has two adult sons, one who is a teacher and one a microscopy specialist at Jackson Lab. She currently resides in Hampden with her Boston terrier, Sassy. Ms. Lessard was re-appointed to the Board by Governor Paul R. LePage in 2011. Ms. Lessard served as Chair from 2008 to 2012.
(September 2012)