BDN -Janet Mills taps Massachusetts energy leader for top Maine position
Gov. Janet Mills has picked a top clean energy official from the Massachusetts government to become her top adviser on energy policy.
https://bangordailynews.com/2019/03/04/politics/gov-mills-taps-mass...
PPH -Mills names her director of energy policy
Maine native Dan Burgess will return to his home state to direct energy policy with a focus on renewables and climate change.
https://www.pressherald.com/2019/03/04/mills-names-her-director-of-...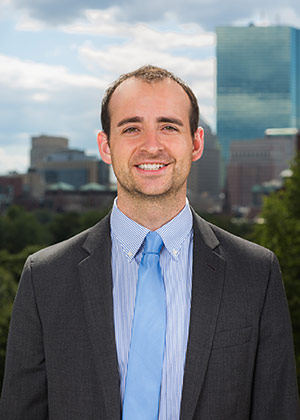 Governor Janet Mills announced today she has selected leading energy expert and Maine native Dan Burgess to direct the Governor's Energy Office.
"Using innovative approaches to address climate change and reduce Maine's carbon footprint is a top priority of my Administration. Dan Burgess is an experienced, highly-qualified leader on state energy policies. I am excited to welcome him to the Governor's Energy Office to work together to chart a path to Maine's clean energy future," said Governor Mills. "Additionally, I am happy to welcome Dan, a native Mainer, and his family home once again."
"Under the leadership of Governor Mills, Maine's clean energy future is bright and I am honored to have the opportunity to serve in this role," said Dan Burgess. "I look forward to working collaboratively to address climate change head on by advancing energy policies that will benefit Maine's environment and economy."
The Governor's Energy Office is responsible for planning and coordinating state energy policy. The Director of the Governor's Energy Office serves as the primary energy policy advisor to the Governor. Governor Mills has made combatting climate change and supporting renewable energy a top priority of her administration. Burgess will help lead those efforts.
Dan Burgess, 36, grew up on what was then a small dairy farm in Newport, Maine. The farm is now a solar-powered Christmas tree farm. Burgess has spent the last eight years working to advance clean energy and climate policy in the administrations of both current Republican Governor Charlie Baker and Democratic former Governor Deval Patrick. Most recently Burgess served as Deputy Commissioner and Chief of Staff at the Massachusetts Department of Energy Resources and prior to that as Acting Commissioner. Previously he served as the Legislative Director for Energy for the Executive Office of Energy and Environmental Affairs. Burgess has a business degree from the University of Maine Orono as well as a masters in Public Administration from Northeastern University. In addition, Burgess spent five years in the aerospace and software industries and worked on President Obama's 2012 re-election campaign. Dan will return to Maine with his wife, Rachael, and their daughter, Lucille.
Previously
Massachusetts energy official likely to be named Maine director
The deputy commissioner of the Massachusetts Department of Energy Resources is expected to be appointed Maine's next energy office director by Gov. Janet Mills, according the energy industry sources.
Dan Burgess, a Newport native and a 2005 University of Maine graduate, has a strong background in renewable and clean energy policy in the commonwealth. He has worked to advance a law aimed at reducing greenhouse gas emissions in Massachusetts by 25 percent by 2020, as well as measures to promote energy efficiency and cleaner-burning woodstoves.................................Burgess works closely with Patrick Woodcock, who served as LePage's energy director from 2013-2016, before going to Massachusetts to become assistant secretary of energy at the Executive Office of Energy and Environmental Affairs..................................
Read the full article here:
https://www.pressherald.com/2019/02/27/massachusetts-energy-officia...
PPH - Financing a mystery for ad critical of Mills' support of CMP line
A television and social media ad critical of Gov. Janet Mills for backing Central Maine Power's proposed transmission line is drawing fire from CMP and project supporters.....................
The mystery over who's bankrolling the ad is the latest flashpoint in the power line debate, which is becoming one of the most contentious Maine environmental battles in decades.
The ad is being run by Stop the Corridor, a coalition that includes ReEnergy, the Natural Resources Council of Maine, the Maine Renewable Energy Association, Environment Maine and No CMP Corridor.
Read the full article here:
https://www.pressherald.com/2019/02/27/financing-a-mystery-for-ad-c...
Rural Maine Communities Fear Effects Of Land-Use Commission's Proposed Development Rules
http://www.mainepublic.org/post/rural-maine-communities-fear-effect...
Maine's North Woods: Proposed Changes To This Vast Region Stir Controversy
http://www.mainepublic.org/post/maines-north-woods-proposed-changes...